You can tell a lot about a country by their food. English food is infused with a distinct Britishness that leaves you feeling like you've just dined with the Queen. Here's a quick list of English food you might encounter.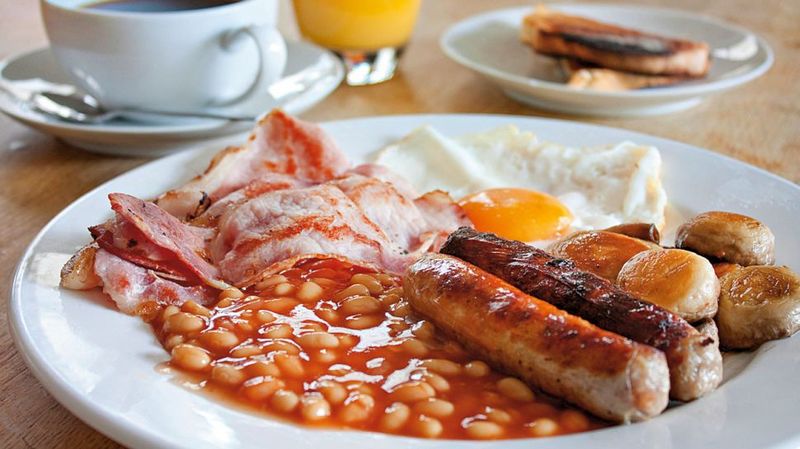 Photo from techradar.com
1. Full English breakfast
Ah, the Englishman's dream. It's a full plate of helpings of sunny side up eggs, bacon, sausages, beans, tomatoes, toast, and marmalade, and it's usually paired with coffee, tea, or orange juice. Full of carbs and protein, this meal is sure to keep you fueled for the day.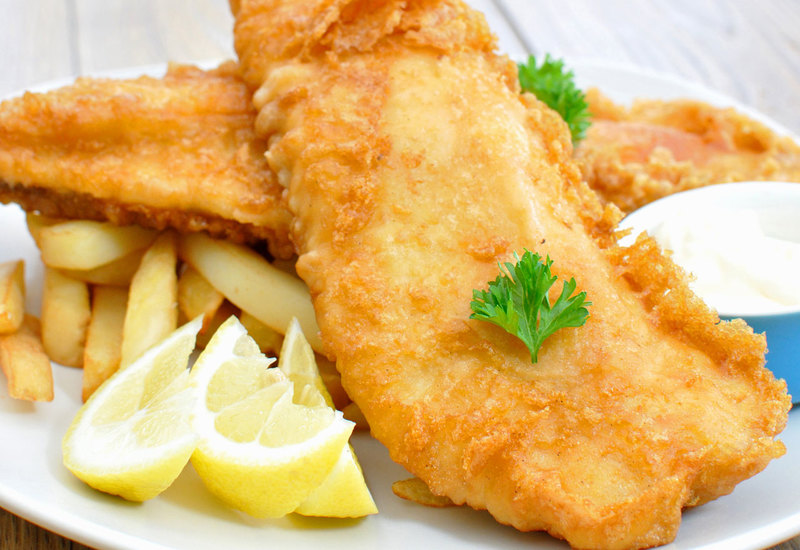 Photo from delonghi.com 
2. Fish and chips
In all its deep-fried glory, fish and chips have remained a staple on English menus. Fish—usually cod or haddock—is deep-fried in batter, served with dill dip, and chips. British chips, not to be confused with American chips, are thick cuts of potatoes. Together, they make for the best English comfort food out there.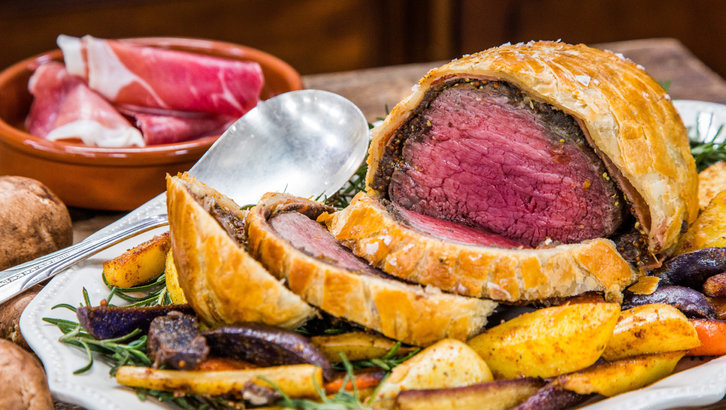 Photo from hallmarkchannel.com
3. Beef wellington
This is the dish that Gordon Ramsay is renowned for. It's filet mignon, lathered with pâté and mushroom paste, inside the tender embrace of puff pastry. It can be a hard meal to cook, but the Brits have it down to perfection.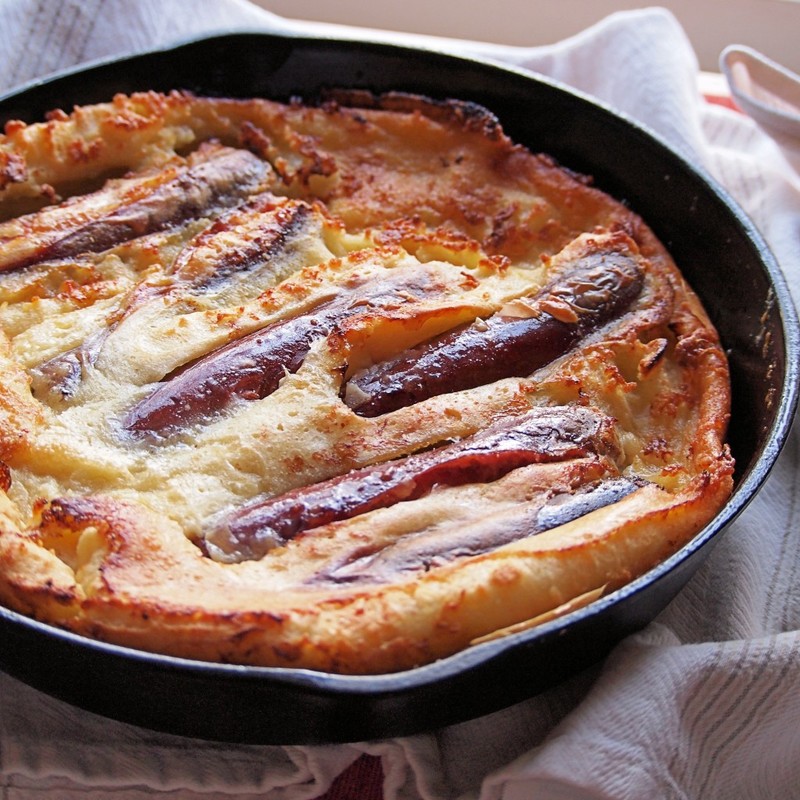 Photo from tramplingrose.com
4. Toad in the hole
Don't worry, it's not actually a frog. It's sausages in Yorkshire pudding, and it goes great with onion gravy, mashed potatoes, and vegetables. It's called "toad in the hole" because it resembles a toad poking its head out of a hole, but to us, it just looks like a mighty good dinner.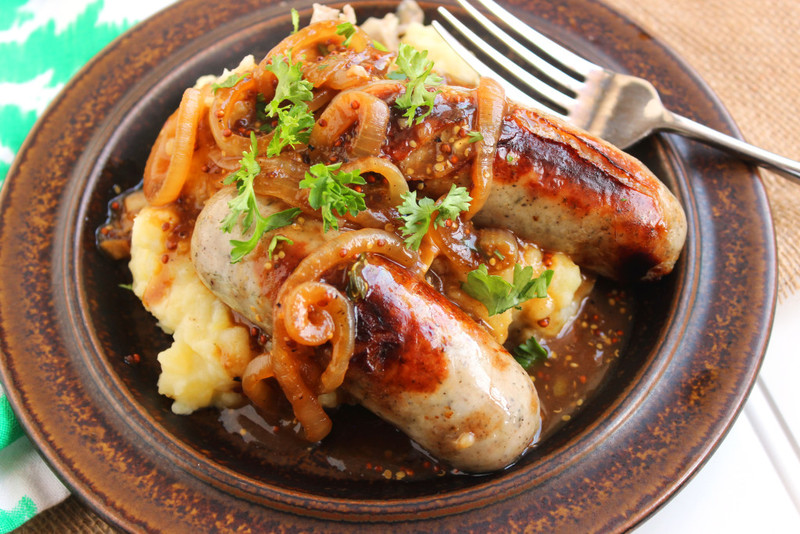 Photo from thesuburbansoapbox.com 
5. Bangers and mash
Here's another dish whose name will have you scratching your head, but it's just another delicacy that attests to the Brits' love for sausage. Bangers and mash is simply sausages and mashed potatoes, swimming in onion gravy.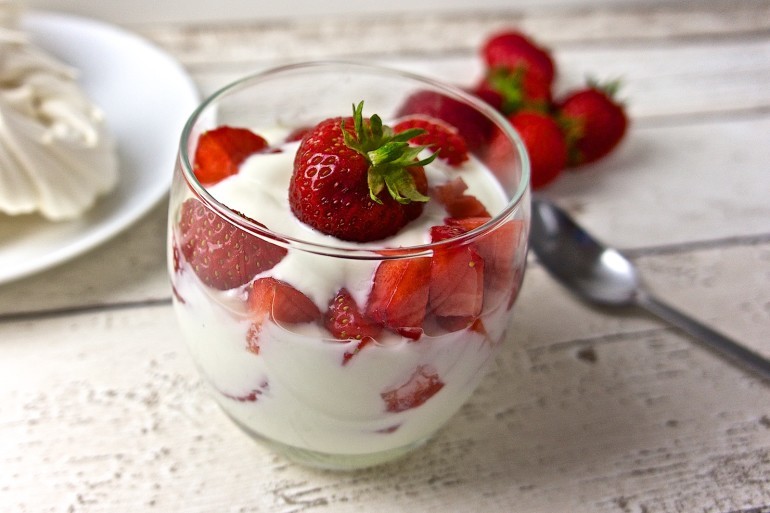 Photo from dailygourmet.co.uk
6. Eton mess
It sounds like a dirty room, but it's actually closer to banana split ice cream. It's a concoction of strawberries, bananas, meringue, and cream. This dessert used to be served during the annual cricket match between Harrow School and—you guessed it—Eton College, which is where this dessert gets its name.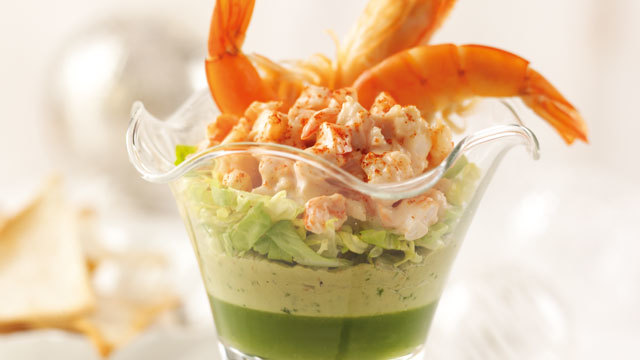 Photo from booths.co.uk
7. Prawn cocktail
This isn't an alcoholic beverage made with shrimp, but it can be served in a martini glass. Shelled, cooked prawns line the rim of the glass, and the glass holds cocktail sauce, which consists of mayonnaise, tomato sauce, and a pinch of Tabasco.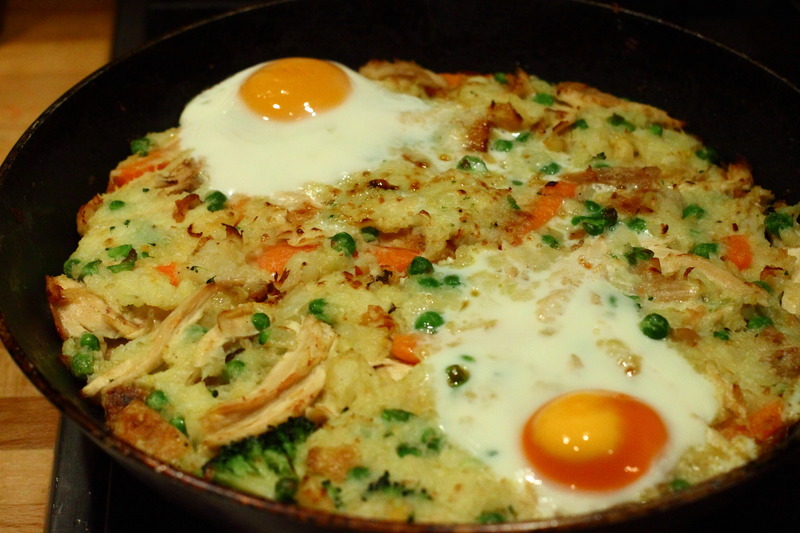 Photo from dishmaps.com 
9. Bubble and squeak
The British have found something to do with all the vegetables left over from your beef wellington dinner. This meal is basically just vegetables—potatoes, cabbage, peas, and more—tossed in a pan and fried. It's served with leftover beef, eggs, or even a full English breakfast. This dish gets its name from the squeaking and bubbling sounds that cabbage makes when it's in the frying pan!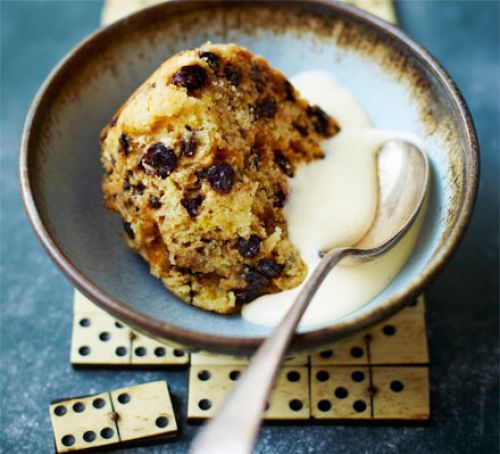 Photo from bbcgoodfood.com 
10. Spotted dick
Joining the list of England's quirkily-named food is this dish that's been quite the headache for restaurant managers because of the double entendre that the name inspires. It's pudding! It's pudding with suet (raw beef fat or mutton) and dried fruits like raisins and currants, and it's served with custard. The origin of its name is unclear—probably an evolution of slang for "pudding"—but it tastes great, all the same.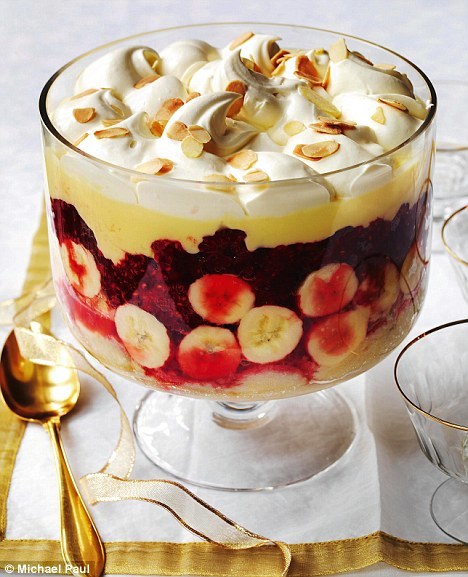 Photo from dailymail.co.uk
11. Trifle
This is a dessert made with fruit, lots of custard, fruit jelly, and sponge cake soaked with sherry. It's very sweet and fruity, and it has the subtle, bitter aftertaste of wine, which makes it a great dessert with balanced flavors.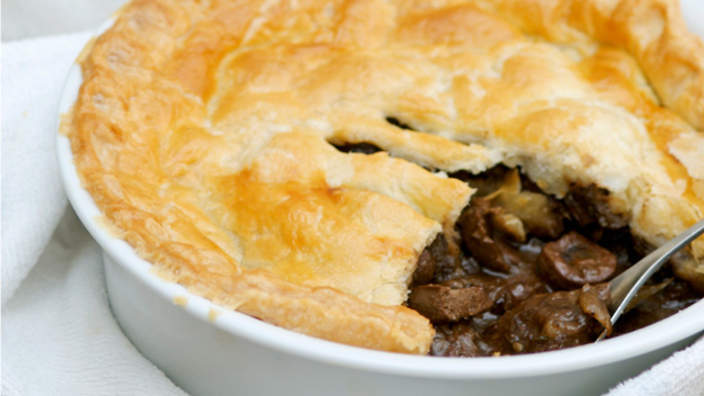 Photo from sbs.com.au 
12. Steak and kidney pie
There are no surprises here—this pie is made with diced beef and diced kidney (usually beef, lamb, or pork). The pie also has fried onion and gravy, and all this is topped with puff pastry. Considered one of the most popular British dishes, it wouldn't be complete without a quirky name. Luckily, the English have had some fun with rhyming, and the pie is also nicknamed Kate and Sidney pie, snake and kiddy pie, and snake and pygmy pie.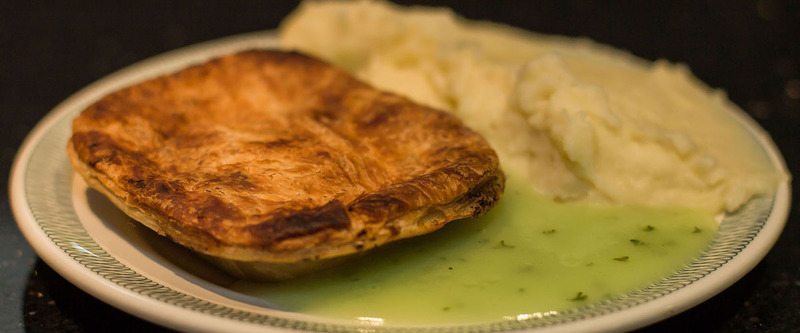 Photo from armentspieandmash.com 
13. Pie and mash
The English do love their traditions, and pie and mash is a very traditional dish. It has been around for centuries, and it actually started out as a pie made of eel. Today, it's just minced beef between the pastry crusts of the pie, and it's usually served with mashed potato—all this atop liquor, a sauce made primarily of parsley. Because this is one of England's long-standing traditional food, we do encourage you to visit a pie shop if you ever find yourself in the country. Who knows—you might even run into David Beckham, who is said to frequent his favorite pie shop in East London.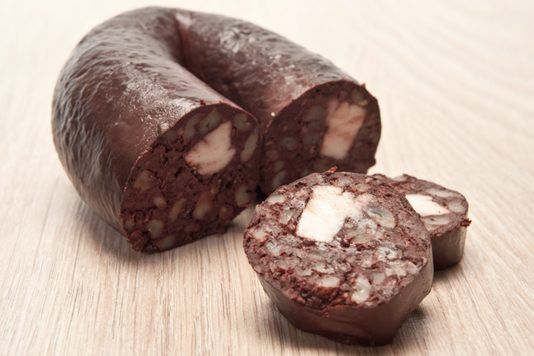 Photo from lovefood.com 
14. Black pudding
This actually isn't a pudding, but it is very black, because it's made with pork blood. It's a blood sausage made from pork fat or beef suet, oatmeal, and pork blood. It's very savory and it's rich with protein, and this proves that the British have quite a strong stomach.
The British are people of tradition, and their food reflects the age-old quirks and sensibilities of their culture. British cuisine has everything to offer: Deep-fried meat, meat in pastries, sausages and the world's best mashed potatoes. All this food is vying for your attention. Which British delicacy is to your taste?